Brrrr…winter is on its way at White Stone Farm!  Crisp, clear nights with millions of stars ablaze in the sky turn to frosty mornings and a landscape blanketed in icicles of white.  The grass crunches underfoot as I brave the frigid air to feed the early morning crew.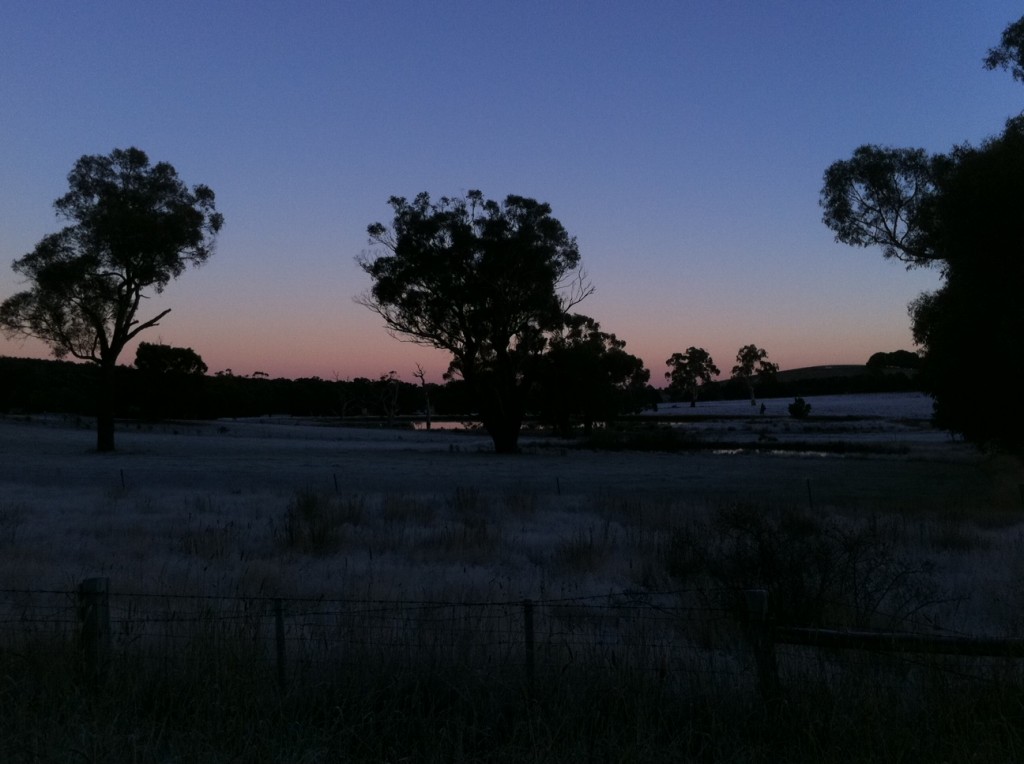 Jess is always the first at the gate (or back door if she's near the house), jets of breathy steam blowing from her wide equine nostrils.  She whickers good morning and her ears prick forward at the promise of carrots.
The llamas line up eagerly at the fence, a thin layer of frost glistening on the top of their thick woolly coats.  Stace spent days putting up a cosy shed for them, but it doesn't seem like they're using it on the cold nights yet.  They jostle each other when their red breakfast buckets appear.
And lastly the poultry procession join us in the weak morning sunshine.  I always call out to the ducks and chickens to rouse them from their comfy straw beds and they respond with enthusiastic quacking and clucking.  When I open the barn door they come out in a burst of excitement and feathers.  The ducks head straight for their pond for their morning swim and the chooks straight to my feet to follow me around in the hope for breakfast grains.
Next to the poultry palace is the new and growing-in-size greenhouse.  Stace is putting together his highly inventive, insulated, thermal mass, straw bale greenhouse to grow and protect certain plants over the chilly winter ahead.  The garlic is safe and sound in its bed in the pasture but other leafier plants don't manage so well in the heavy frosts.  So, to extend the growing season and utilise more aquaponics system grow beds, Stace is creating an amazing greenhouse that will provide a stable temperature for growing seedlings.  It's now a race against time to get it finished before the winter rains come.  More information on this amazing construction will be coming soon…watch this space!
And so once everyone is up, fed and happy, it's time for me to head back inside and have my own breakfast.  Which is not too hard when it gets to 9am and it's still -2 degrees outside!