Winter is descending, with its icy breath and cold, damp shroud. Things have been busy at the farm as we take advantage of the softer soil and cooler temperatures to get stuff done!  With the help of Laurall, our trusty tractor, Stace has been busy putting in posts to make some smaller intensive grazing areas for the herbivores.  This method of grazing smaller patches encourages quicker growth through herbivory and disturbance.  Once the grazers have been on a particular area for a certain amount of time, they are moved to the next patch, giving the grass a chance to recover, rest and regrow.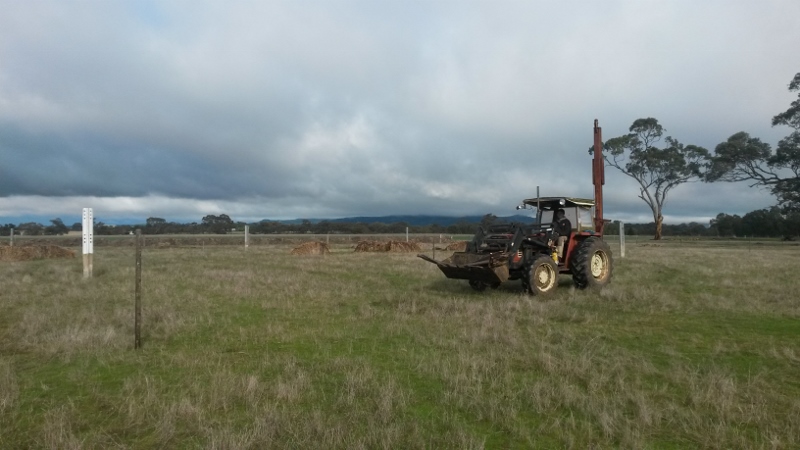 Closer to the house, the Big Shed is going well, although it's taking much longer than we expected.  With our busy schedules, particularly for Stace, we're a few months behind than we thought we would be.  We managed to finish the 1.5m pier holes in the middle of summer, when the soil was concrete and our little handheld, petrol powered auger was pushed to the limit!  In baking 40 degree weather and having to soak the holes and drill bit by bit, we managed to get them all to depth after a number of hot, hardworking weeks.
Then, with the help of a few of Stace's strapping mates from Melbourne, the supports went up and the shed began looking more like a skeletal version of the finished product.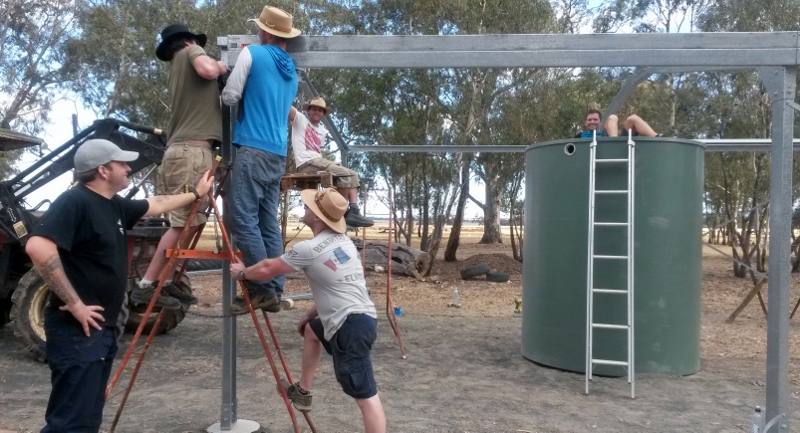 Walls and a roof eventually made their way to attachment, with Stace plugging away at it whenever he could.  Friends dived in to help at short notice to get the roof on and secured.
Then, up went the solar panels for power to run the freezer and fridge. We have put on an 800 watt system.  And a 5,000L water tank to capture the precious water that comes from the large roof.
And our final stage was attaching a greenhouse to the front.  This north facing structure will help to warm the space in winter and grow our plants, protected from frost, as well as bring in lots of light to the space.  In summer we will cover it with shade cloth to prevent overheating the space too much.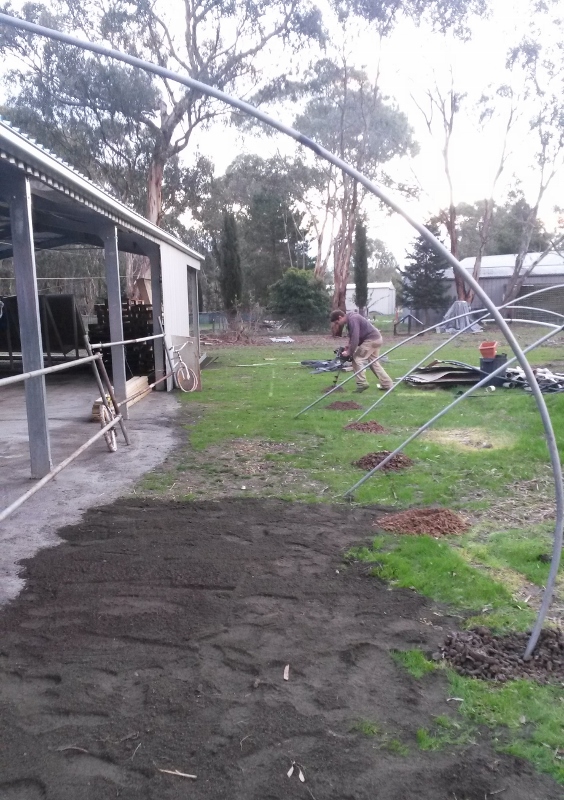 And voila – the Big Shed is ready for action.  This will be our space for harvest preparation, weaving studio, teaching space, relaxing space, movie theatre, lecture theatre, storage area and hub.