I LOVE preserving fruit!  Being able to bottle that fruity, sweet goodness when there is a glut of gorgeous growth to be enjoyed in the cold, dark months of winter (or any other time throughout the year!!) is wonderful.
We have friends that live amongst 100 fruit trees.  Their house is literally surrounded by an orchard of pears, apples, peaches, plums, loquats, citrus, nashi and a grand old mulberry tree with its gnarled form looks over the landscape from the hill above.  It's a veritable treasure trove of fruity goodness.  But they didn't plant it and after buying the property, they don't use much of it either.  They welcomed us to take as much as we wanted.  We didn't need to be asked twice!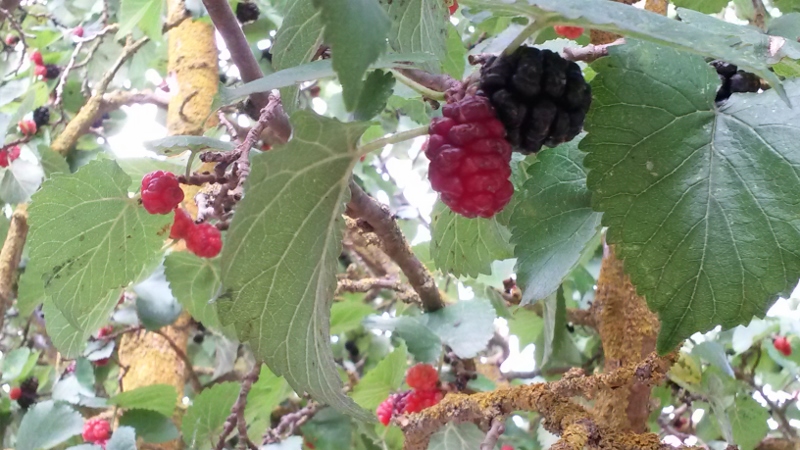 Fruit, glorious fruit.  Our own fruit trees have struggled with such a terribly hard existence that none of them are bearing fruit yet.  But here, we had all the fruit we could ever want!
Each week over summer we headed over to collect car loads of buckets filled with fruit. We ate lots, sold some, cooked with some, gave some away and I preserved and preserved so that we'd have lots to enjoy long past the season's end.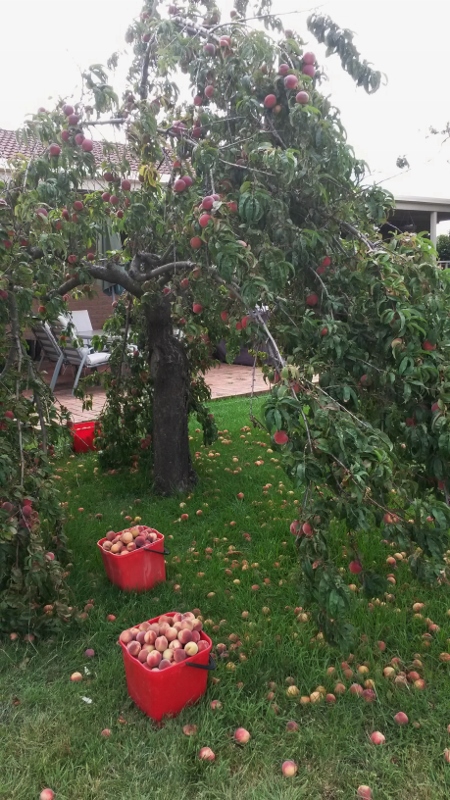 Preserving is such a lovely way of bottling sunshine in a jar. On those chilly winter mornings, there's nothing better than a slice of freshly baked sourdough bread with a generous helping of Peach, Pear & Ginger jam or lashings of Mulberry jam with its deep burgundy colour to chase the winter blues away.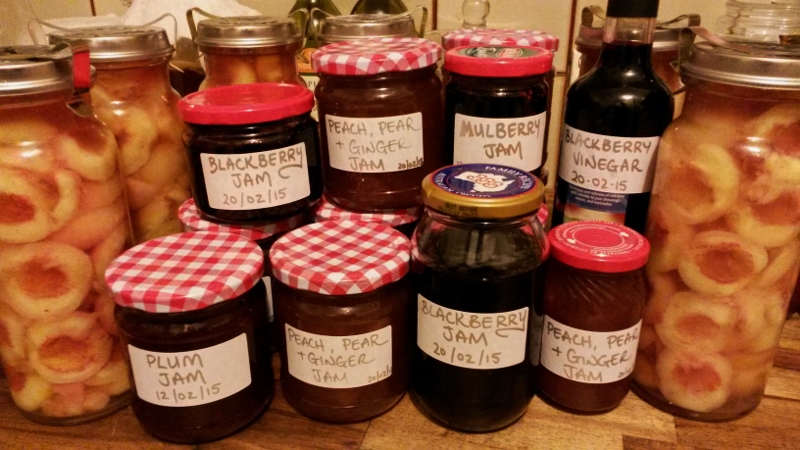 I was invited to teach a few preserving workshops at the Clunes Community House.  It was a great way to bring together the community, a glut of fruit and get our preserving on! We made jams and preserved whole fruit for enjoyment later in the year.  I love being able to pass on these time-honoured skills so that people can better learn how to utilise the produce they have access to and extend the life of the seasons for good health and vitality.
You don't have to own fruit trees to enjoy preserving either!  Often friends, family, neighbours or colleagues have a fruit tree up the back corner of the backyard that drops prolific amounts of delicious fruit.  I used to get bucket loads of plums and kiwi fruits from my colleagues at work that had already had their fill from the huge amount that came from the tree.  Ask around in the warmer months, see what's out there.  Check your neighbourhood – is there a heavily laden tree up the road that is the bane of old Betty's existence now that she is in her 90's?  Help her out while you help yourself (ask permission first of course!).  She'd probably love a jar of jam as part of the deal. Who knows – she might even make you jam tarts with the jam! Now there's a win-win situation!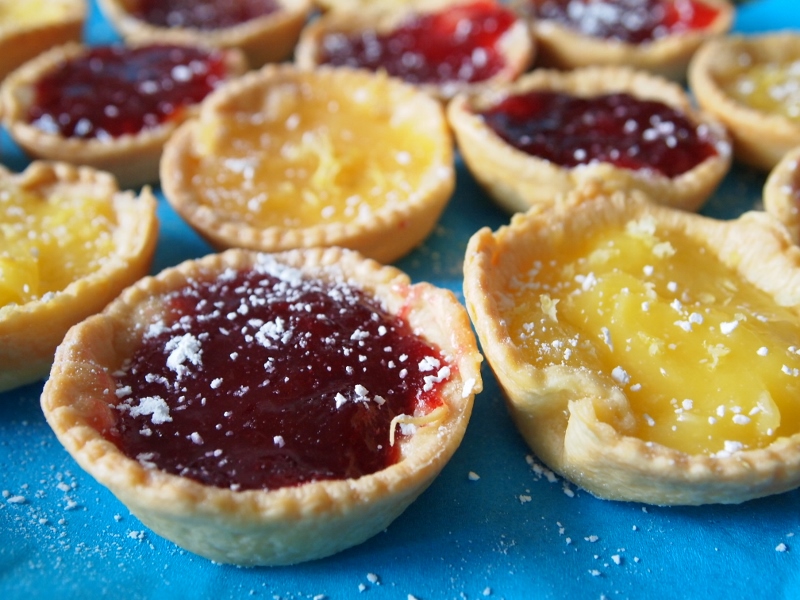 And if not, here's the recipe below…
Easy Jam Tarts
110g plain flour
50g unsalted butter, chilled, cut into small pieces
1 cup jam
Chilled water
Icing sugar, to dust
Preheat oven to 180°C. Sift flour into a bowl and add a pinch of salt. Rub in butter until mixture resembles fine breadcrumbs. Add 1 tablespoon of very cold water and use a fork to mix together, then add a little more chilled water until the mixture forms a smooth ball. Wrap in plastic wrap and refrigerate for 30 minutes. Roll out on a lightly floured surface and use a round pastry cutter to cut out 6 circles.
Grease a shallow muffin tin. Cut out circles in the pastry to line the pans.  Line the pastry shells with baking paper and fill with rice or pastry weights. Bake for 10 minutes. Remove the paper and weights, fill the tarts with jam and bake for a further 8 minutes. Allow to cool before dusting with icing sugar. YUM!