After an amazing year, the time has come to shut the doors at Sketched, Spun & Warped studio in the main street of Clunes.  We were granted the wonderful opportunity to have this creative space in the township as part of the Empty Spaces Initiative and have enjoyed the last year in the space.  Empty Spaces aims to revitalise vacant buildings that are for lease or for sale, to give them a new vibrancy and hopefully help them sell or at least, maintain a dynamic energy for the town.
The space has been a wonderful place for creativity, workshops, community learning and interaction, social engagement and skills sharing.  It was a place to highlight the many amazing artists that inhabit this town but don't have an outlet to display and sell their work, a chance for people to learn new creative skills and for the resident artists to promote our work through sales and workshops.  Hundreds of people learned about Saori weaving by visiting the studio and I am happy that I was able to be the driving force behind this creative community space.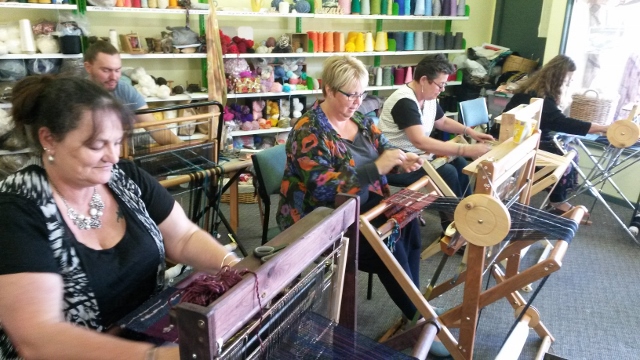 But all good things must evolve.  New owners have purchased the building and it is destined to become a restaurant in town.  Our gorgeous little creative space has had its day.
Losing the space will open up my time and ability at the farm more.  A chance to properly combine my Saori weaving with my llama fibre, wrapped up in the sustainability at White Stone Farm. A chance for me to put all my energy and intention into Dyeing To Weave as a stand-alone business.
Sometimes change seems like a bad thing, a source of disappointment. But often these changes are just a new evolution unfolding, towards a bigger or better direction. Losing my job in 2013 was shattering, but after the initial shock and loss, I realised that it actually was the push I needed and opened up a myriad of other doors and opportunity for me to follow my passions of Saori weaving and sustainability.
Closing the doors at Sketched, Spun & Warped studio is now giving me a chance to open my doors at my new studio in the Big Shed at White Stone Farm.  Exciting times ahead!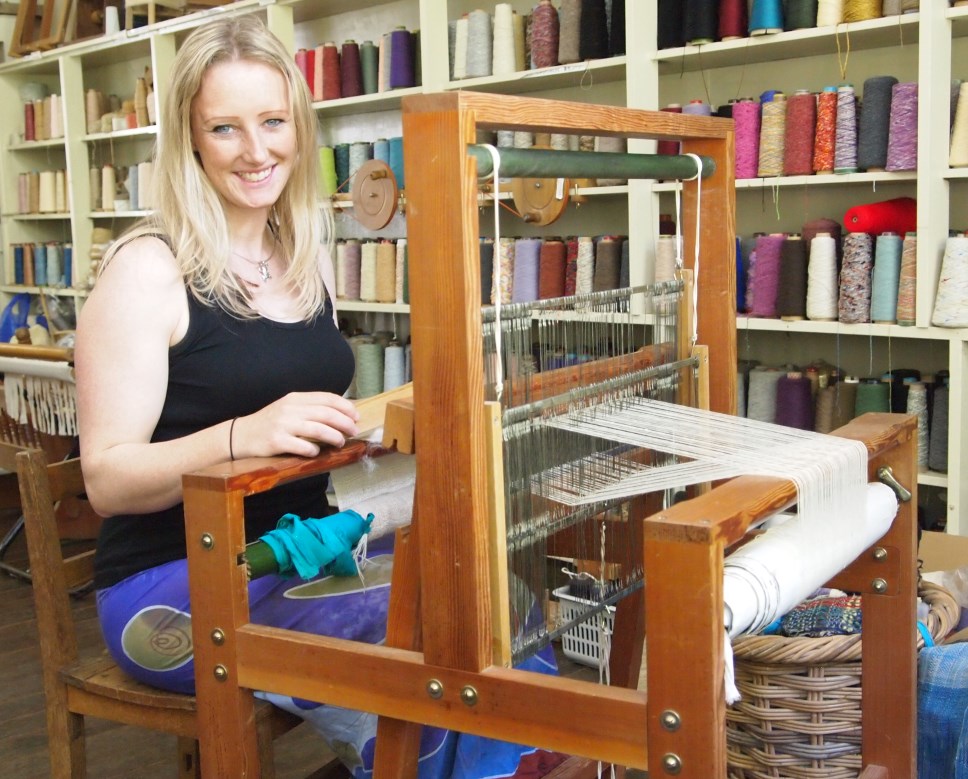 Look out for my Saori weaving and natural dye workshops coming up at the farm and through mobile classes throughout Melbourne and regional Victoria. And if you're keen on finding out more, head on over to the Dyeing To Weave website: www.dyeingtoweave.com.au for more details about upcoming classes, gorgeous handwoven items and equipment available.
Hope to see you at the farm studio soon!