How exciting!  My plans to open a Saori (Japanese weaving) studio at the farm have just been kicked up a notch with the opportunity to have a studio in the township of Clunes!  As part of the Empty Spaces Initiative, run by a not-for-profit organisation called Renew Australia and in conjunction with Hepburn Shire Council, I put in an application in collaboration with a couple of other artists in town to open a creative collective studio and we have just been informed that we have the space!
We are madly getting the space ready for our Grand Opening and the Clunes Booktown Festival, which is a huge weekend for the town.  How lucky that we have a studio and retail space front and centre in main street of Clunes.  The studio will allow us the space and time to commit to our respective crafts and allow us to have workshops in weaving, spinning, drawing, felting and all sorts of crafty pursuits.  Collaborating with Clunes accommodation providers, the local eateries and other businesses, we hope to attract lots of people to our gorgeous little town and help to increase the tourism revenue to keep our livelihoods going.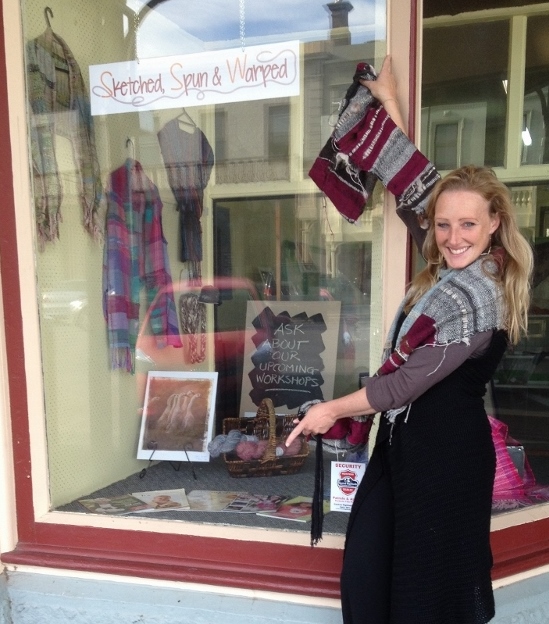 This is an exciting time.  For new passions and pursuits.  To take up new opportunities and take my Saori weaving studio and teaching up a notch.  So, if you're headed for Clunes, look out for the Sketched, Spun & Warped studio in the main street.  Drop in and do a weaving workshop or say hello and learn more about this fantastic and beautiful craft!