With my new found hours here at the farm, it's been timed perfectly with our decision to incubate a new batch of chickens for our laying and eating flock.  Carefully collecting up the best selection of eggs from our favourite hens, we carefully stored them until we had enough to turn the incubator on and start the 21 day process.  And then my mother hen duties began.
My vigilance over the last couple of weeks has been firmly concentrated on the incubator in the spare bedroom.  Inside the quietly humming machine, the miraculous growth of baby chicks from mere fertilised cells to gorgeous fluffy, fully-functioning chickens curled inside their protective shell is taking place.  In order for this to go smoothly, the incubator must be kept at the right humidity and temperature, so regular checking to make sure that the power hasn't failed, or the ambient temperature isn't affecting the machine or that the humidity is still good is a regular part of my new routine here at the farm. I hover around the machine that provides such life support to our growing chicks to ensure that the specific temperatures indicated on the incubator instructions are set correctly and that all is well: 38.2ºC from 1st – 6th day, 38ºC from 7th – 14th day, 37.8ºC on the 15th day, then 37.3ºC from the 16th – 21st day and make sure that the auto rotator in the incubator is doing its job a couple of times a day.  It never ceases to amaze me that hens control all of these important temperature and humidity functions that are required with a developing egg just with their body, the amount of time they spend sitting on the eggs and they instinctively know when to turn them, heat them up, cool them down and just when their babies are preparing to hatch.  Nature is truly an incredible thing.
So, when the time comes in the next couple of weeks and all being well, our babies will hatch and we'll have another new brood of (hopefully!) lots of new female layers to add to our pastured poultry flock.  Our incubator chicks from last year are doing really well. It's been amazing watching them grow over the last year.  From early beginnings as they struggled to get out of the egg and take in the world for the first time…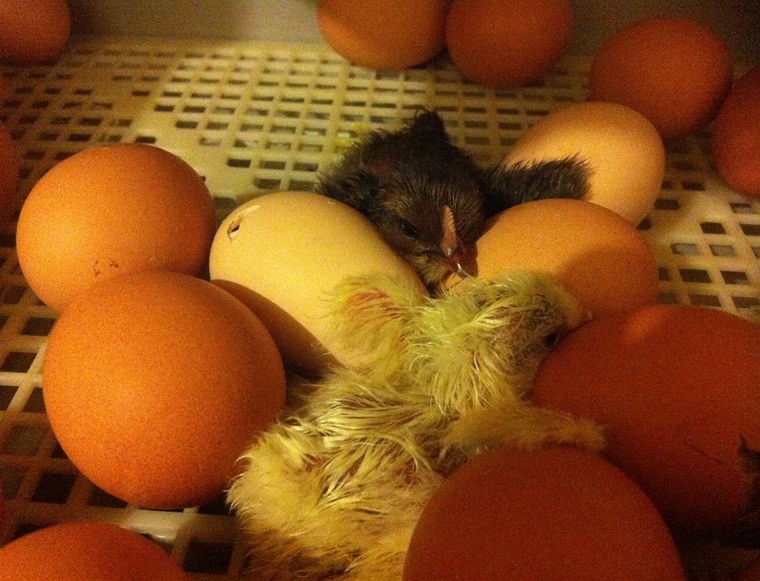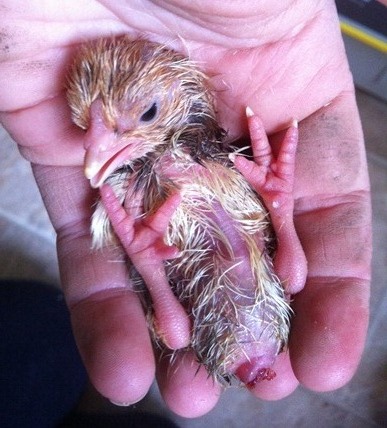 Becoming inquisitive balls of fluff, where every day is a delight watching their antics as they eat, sleep and explore…(I spend a lot of my time 'chicken watching' during this particular stage…!)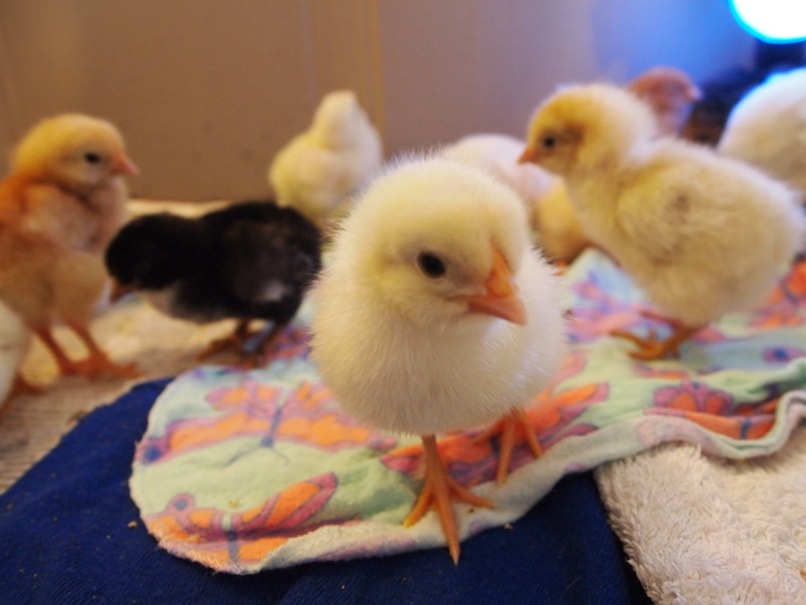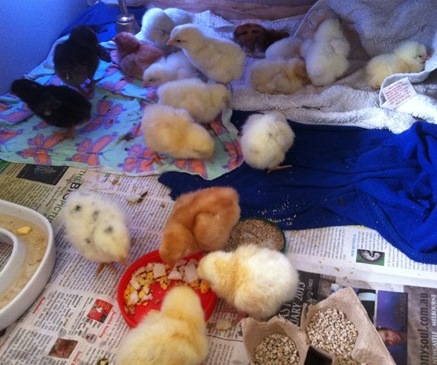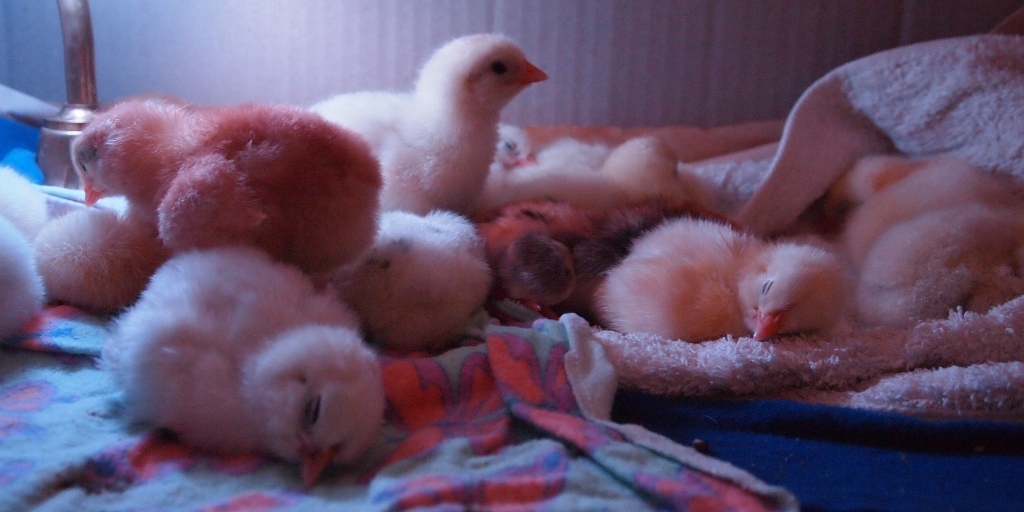 Enjoying their first dust bath…(and appreciating just how instinctual dust bathing is for them!)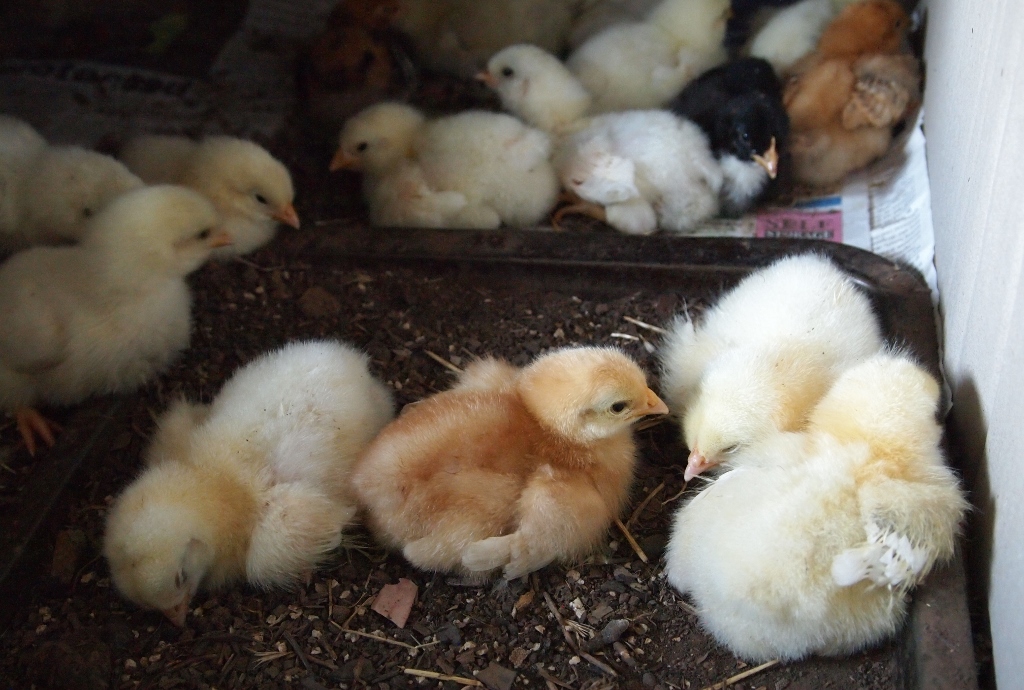 Those early childhood years as they continue to explore their surroundings and get ready for the big move outside…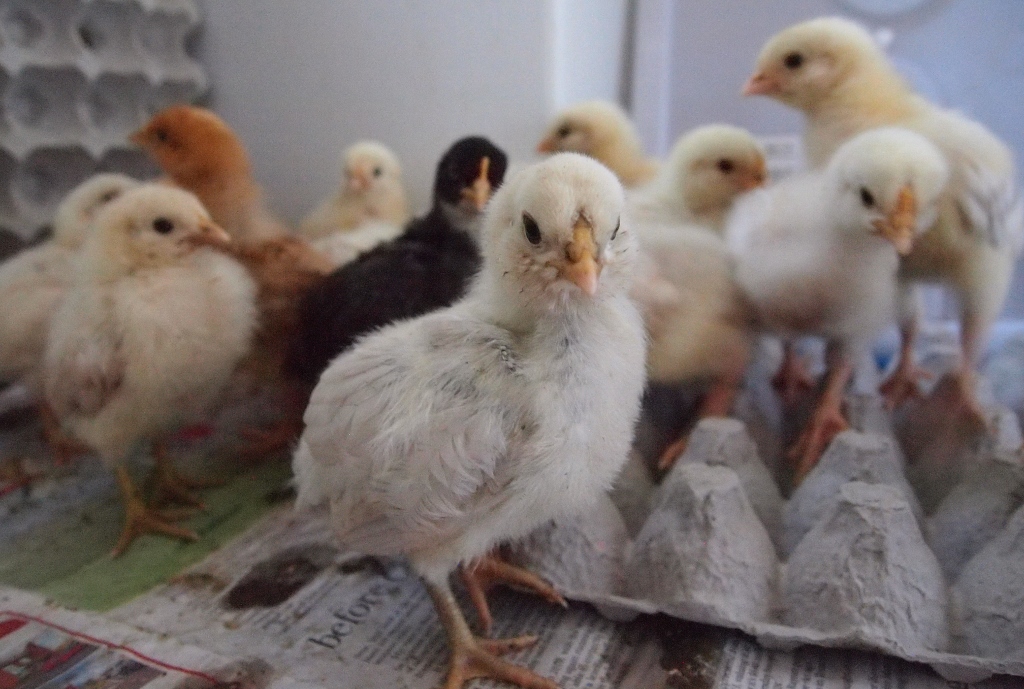 Watching as their feathers start to come through and the array of beautiful colours they will become…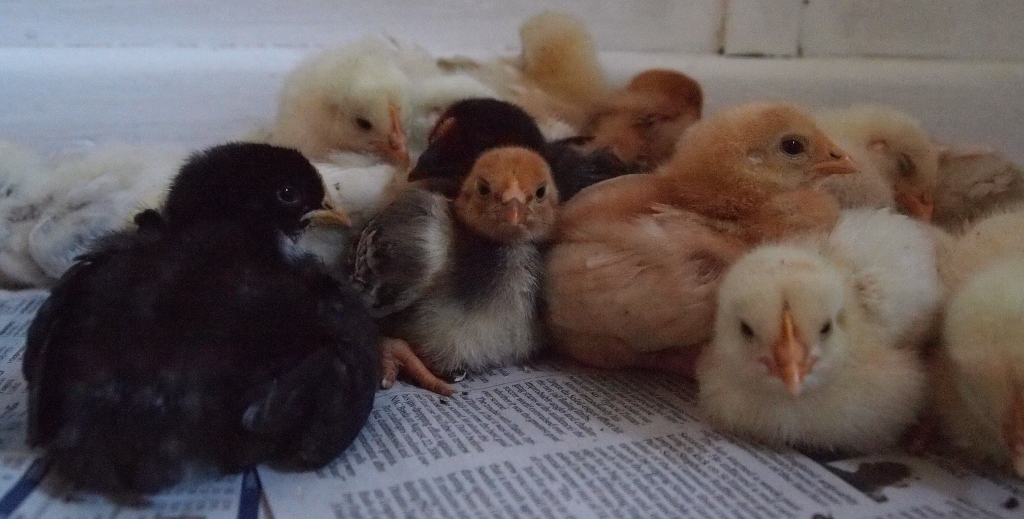 More world exploration (and dust bathing!) as they are moved outdoors into a protected spot to enjoy the sunshine and warmer weather…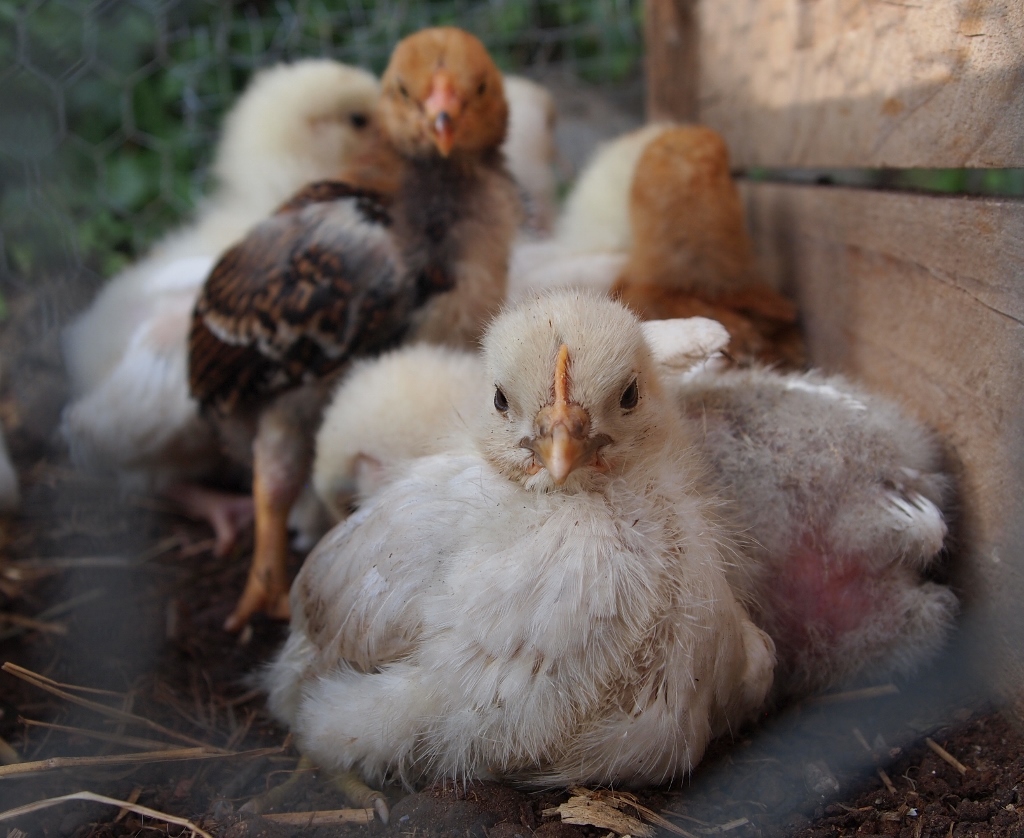 Meeting the other hens…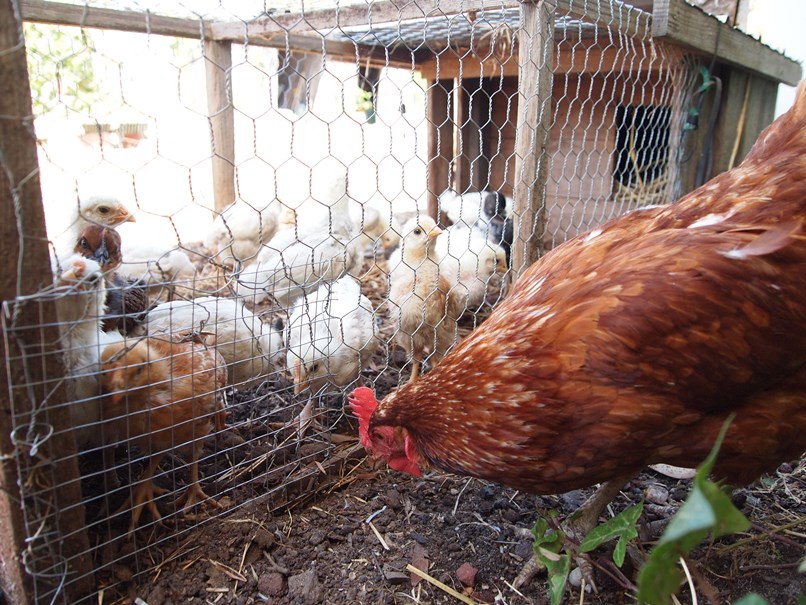 Those awkward teenage years where they are finding their independence and exploring their world (although they still want to get close and sit on your shoulder!)…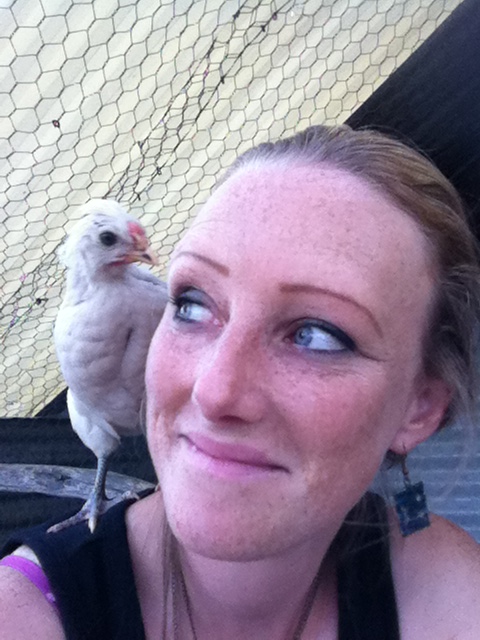 To capable and independent adults with beautiful personalities and temperaments.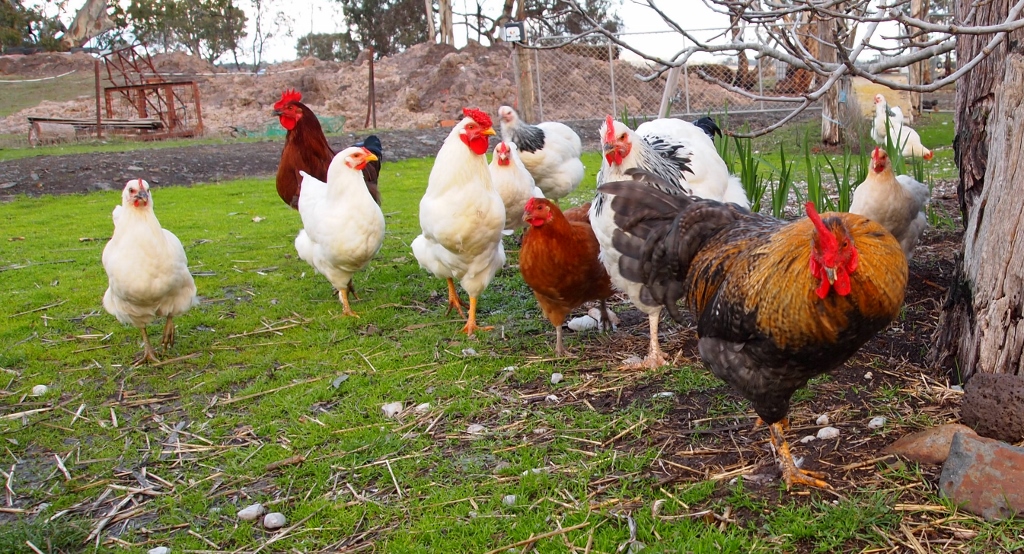 It's always an exciting journey watching them grow and develop.  The hardest part is when the roosters come of age and after enjoying halcyon days on the farm without a care in the world, they leave this earth and are loved and respected at the dinner table.  There is always tears then…but that is the path of ethical meat for us.  With lots of love and respect every step of the way.
So, as I wait for these new chickens to come into the world, fussing and clucking like a mother hen to make sure that their conditions are juuuust right for a successful hatch, I am eager to meet these new personalities and can't wait to get to know them as they enjoy their lives here at White Stone Farm.