I love the festive season! A time when our family gets together to celebrate the year, of love, giving, laughter, great food and gorgeous local wines.  We are so lucky to live in a country where we want for nothing regarding food and drink, safety and comfort.  That being said we now try to use as much of our own produce, particularly meat, as we can.  Another celebration, of the life that we lovingly raised and nurtured and acknowledgement of their final sacrifice for our table and sustenance.
As it's awfully difficult (and a bit of an ask!) to get someone to look after our chooks and lock them up on Christmas night, we encourage the family to come up to White Stone Farm for a good ol' country Christmas instead!  It's a small affair, just my folks from Melbourne and my sister, which is just wonderful.  The years have passed where we travel around the countryside visiting a myriad of relatives and now that our oldest matriarchs and patriarchs of the family are no longer with us, we rarely get together with extended family for Christmas. It's just the 5 of us and it's lovely. I rarely get to see my family, so I love having them stay.
Stace worked hard in the days leading up to Christmas to complete a patio out the front of the house.  In just 3 days, Stace finished the concreting, erected the wooden supports and on Christmas morning, added the laserlight roofing…just in time for us to enjoy our lunch in the shaded outdoors!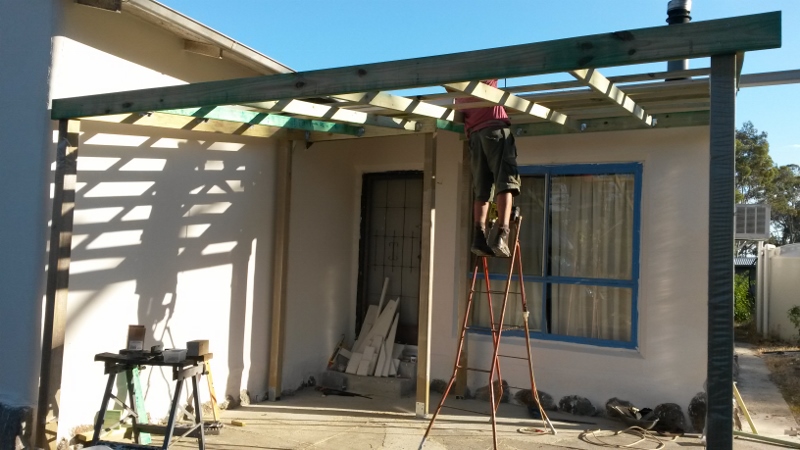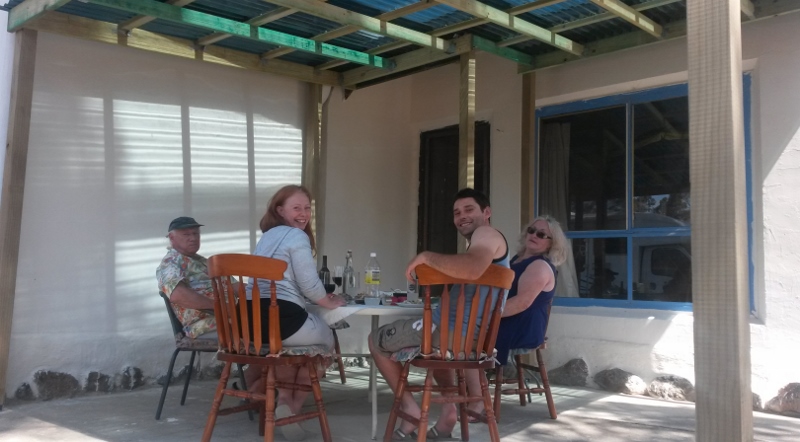 With the new exterior of the house now complete (and looking amazing!), the front patio provides a shaded, breezy entertaining space in summer, an extra 'room' to enjoy and with the addition of café blinds, will also be a great way to capture extra warmth on that northern side of the house in winter.
My parents arrive from Melbourne for the festive season celebrations with their babies in tow – they are wildlife carers for orphaned Grey-headed flying foxes, also known as fruit bats and December is a busy time for looking after these babies.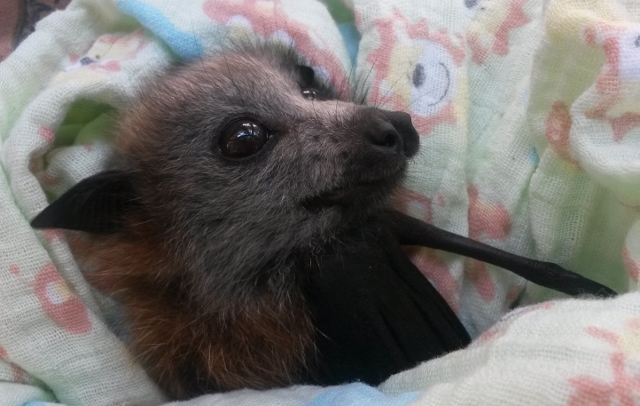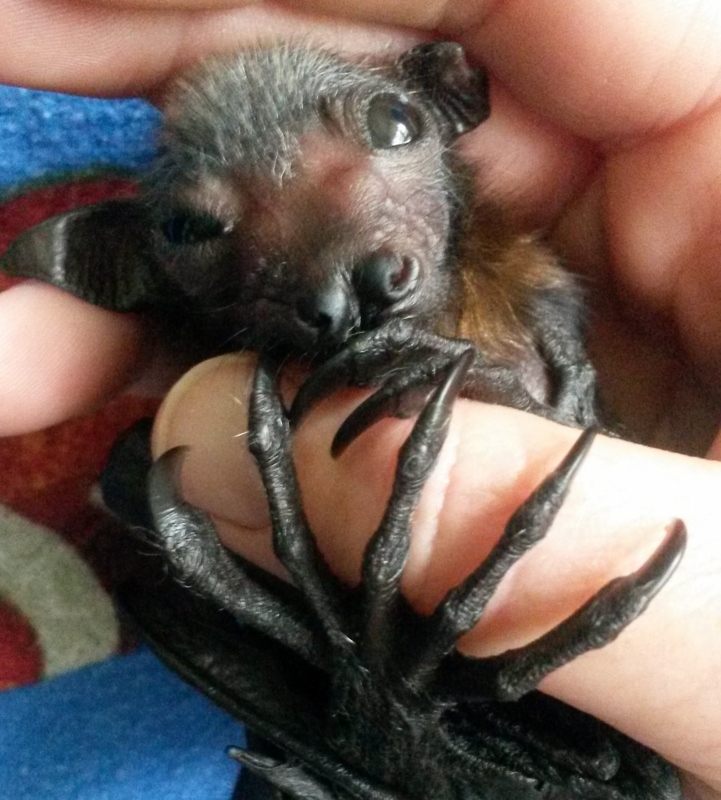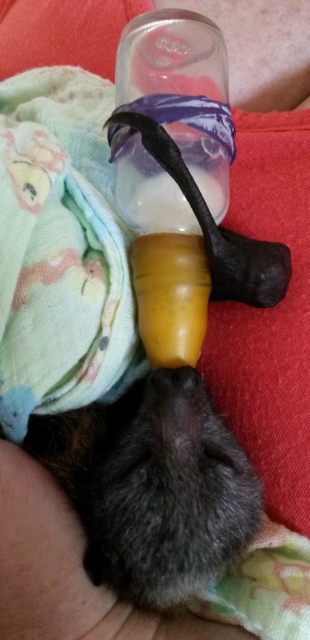 The bats need constant care for about 4 months – including 4-hourly feeds, constant heat when they are tiny and motherly love (yes, they see their human mothers as such when they are tiny!), so my parents have to take them EVERYWHERE with them.
Flying foxes are the most amazing creature – particularly when you get to see and interact with them up close. They have an intelligence similar to monkeys, gorgeous little personalities and bond closely to their foster mum (or dad!).  Having them stay during the festive season wistfully reminds me of the days that I used to be a bat foster carer myself – you can read more about that journey here, so it's nice to play with baby bats as well as celebrate the season!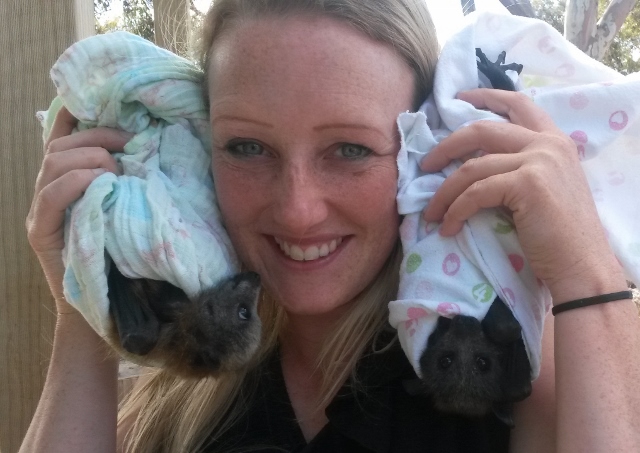 My sister comes up to White Stone Farm from her beautiful seaside home, with lots of goodies packed in her car. Food, gifts, decorations – she is super organised and always has that vital item that I have forgotten to procure for the festivities.
We celebrate, give thanks for the year and all it contained and excitedly plan for the year to come. Invariably, I always convince someone to do some gorgeous SAORI weaving with me – complete with wine and cheese…the BEST way to weave!
We hope that you have all enjoyed a safe and happy festive season, filled with love and laughter!